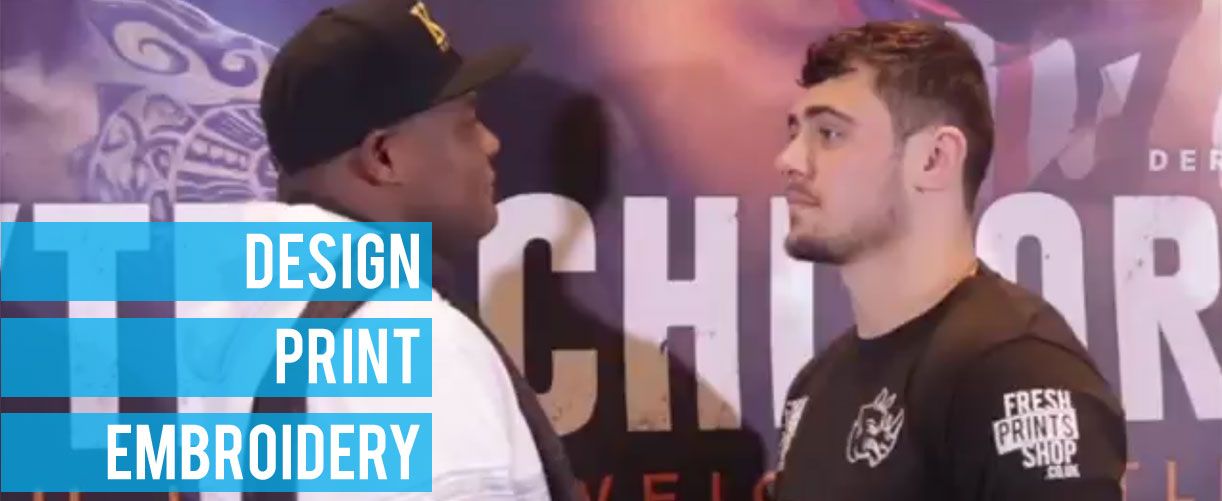 Fresh Prints Sponsored athletes
Our dedicated design team will take your ideas and inspiration and create you a strong brand which to work from, once a brand has been established our in house printers and embroiders will work together to manufacture your kit and merchandise. As our team all operate under one roof we can guarantee fast turn around times and second to none customer service.
Sit Down with Our Team
Each successful applicant will have a one to one meeting with our fully qualified graphic design team. You will discuss together your ideas and how you envisage your brand.
Athlete Logo & Branding
Once we have obtained all your ideas and information, our graphic designers will begin the first drafts of the logo and start to put together your branding. There are no limits on the amount of alterations that you may require, after all this is your brand that will represent you, it has to be perfect. The end result will provide you with a high quality professional logo and a successful brand. We will provide you with all artwork in various file formats. These can be used for promotional purposes, social media etc.